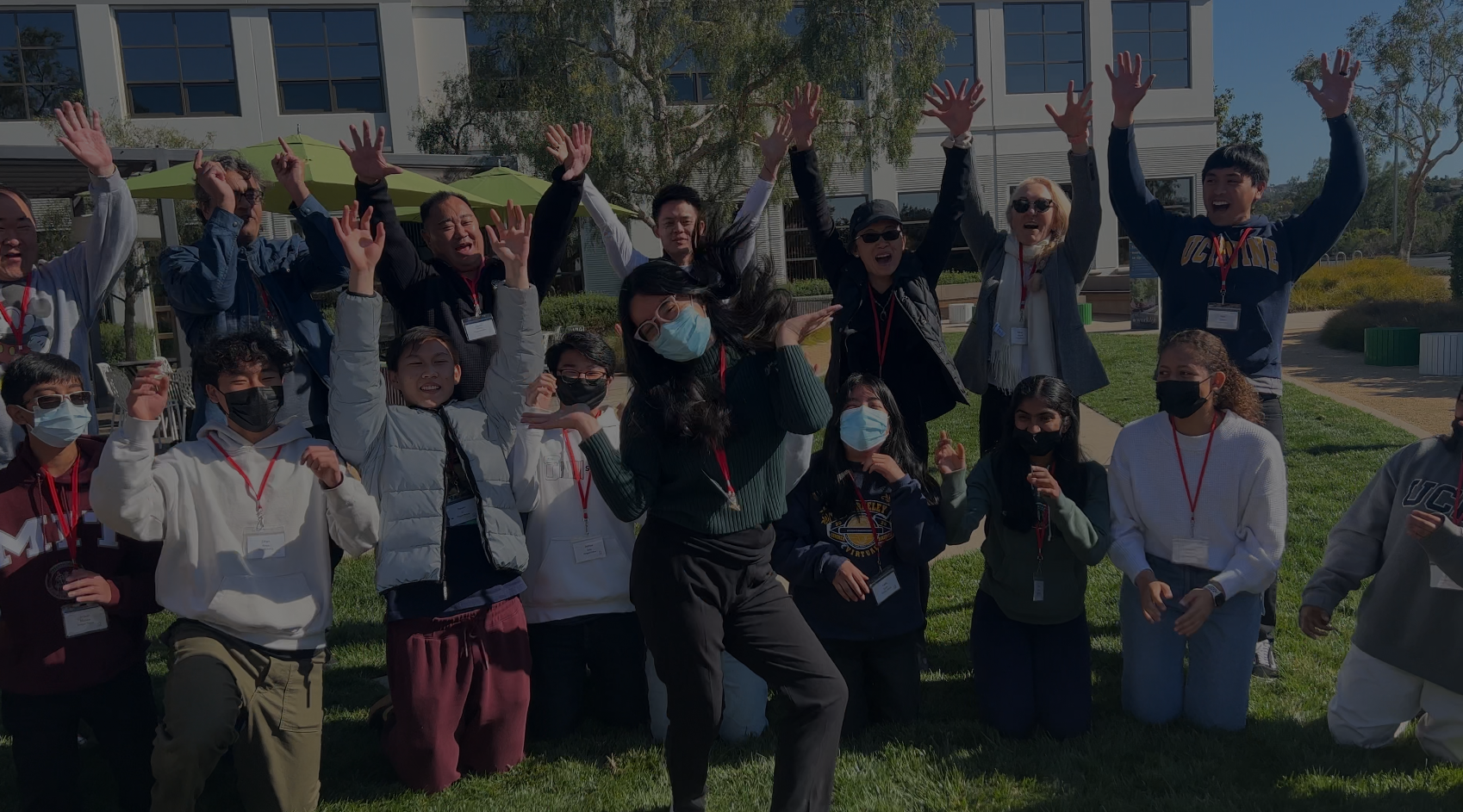 DKF-6, Dragon Warriors
DKF-6, Dragon Warriors
The Dragon Kim Fellowship Program awards grants of up to $5,000 to project teams who want to change their corner of the world. DKF-6 consisted of 70 Dragon Fellows leading 35 projects across California, Nevada, and Arizona that addressed the needs of their communities. Check out the project videos to see the impact they made during the summer of 2022!
All Queens
Fellows: Julissa Rodriguez, Ashley Melendez
Samueli Academy
Mentor: Daniela Martinez, Nestlé USA
Bowl For the Soul
Fellows: Ashley Han-Wei
St. Francis Catholic High School
Mentor: Pete Hartigan, Trusted Ventures; Stacy Handley, CoreLogic
Competitive Edge
Fellows: Avery Ngo, Cecy Rivera
Middle College High School, Segerstrom High School
Mentor: Wendy Chau, U.S. Bank; Krystal Gallegos, U.S. Bank
CodeCraft OC
Fellows: Ethan Nguyen, Azmeer Qureshi, Daniel Chen-Wong
San Juan Hills High School, Tesoro High School
Mentor: Rina Gurr, HCL Tech
Coding Campers
Fellows: Abbi Park, Tane Kim, Joshua Ta
Orange County School of the Arts
Mentor: Carol Luong, Google
Dental Explorers
Fellows: Brennan Chang-Ho, Alyssa Ho
CSArts-SGV
Mentor: Neeti Dang
E-liminating E-Waste
Fellows: Katelyn Gan
Sage Hill School
Mentor: Nathalie Gravel, Kingston Technology
Global Education
Fellows: Abigail Hamid
Palisades Charter High School
Mentor: Gary Smith, Wealth Builders
Helping Hands
Fellows: Allegrah Soueidan, Fnu Anu, Daniela Hernandez
Costa Mesa High School
Mentor: Christopher Gonzalez, Pacific Life Insurance Company
Hoops and Coders
Fellows: Gabrielle DeCuir, Shrika Andhe
Valencia High School
Mentor: Hazim Ansari, Novel IP
HeartShare
Fellows: Emily Im, Evelyn Pae
La Cañada High School, Los Angeles County High School for the Arts
Mentor: Agustine Pimentel, Los Angeles Chamber of Commerce
Hearts N' Hope
Fellows: Anjali Mitapally, Sanjana Ramakrishan
Northwood High School
Mentor: James Wright, Kimonos for Kai
Insight Diaries
Fellows: Chloe Lee, Kaylee Chun
La Cañada High School
Mentor: David Choi, AAX Media
Kids, Published
Fellows: Christopher Jun, Mateo Frey, Thomas Catalan
Geffen Academy
Mentor: Mitch Park, Targus
Let's Gogh Code
Fellows: Sarah Gao
Canyon Crest Academy
Mentor: Daniel Cho, Instil; Jenn Yang, Esusu
Money 101
Fellows: Tyler Chiu, Srijesh Molala
Van Nuys High School
Mentor: Neal Catig, Planet Labs
Music Composition 4 Kids
Fellows: Darius Mahjoob, Luke Mooney, Nikiel Douglas
Santa Margarita Catholic High School
Mentor: Anny Choe, Banyan Tree Asset Management, LLC
Published Points of View
Fellows: Cammie Hong, Ethan Rhee
La Cañada High School
Mentor: Joseph Kim, Mr. Joseph's Tennis; Daniel Kim, Third Street School
Project Talent Launch
Fellows: Steven Zhengnan Li
Polytechnic High School
Mentor: Henry Morita, Pure Azul Beverages
Project Sox
Fellows: Alan Sanchez, Drake Shallahamer
Legacy Magnet Academy
Mentor: Nate Bazyk, Visible Intellect
Project Fusion
Fellows: Amisha Chandra, Zainab Hemani
Legacy Magnet Academy
Mentor: Katie Mednick, Registered Dietitian
Puriphico
Fellows: Adrian Lazzi
Polytechnic
Mentor: Willie Du, Edwards Lifesciences
Seeds For New Beginnings
Fellows: Luz Luna
El Dorado High School
Mentor: Colleen Kirtland, Pacific Life Insurance Company
Sea Explorers
Fellows: Alex Bryan, Gabriella Zuniga
San Juan Hills High School
Mentor: Alex Cornell du Houx, EOPA
Tech Talk
Fellows: Krisha Parekh, Jason Trinh
Cypress High School, Villa Park High School
Mentor: Caroline Wong Nakata, Nestlé/Chevron/Michael Chang Foundation
The Senior and Youth Hangout
Fellows: Katherine Marquez, Kenia Mejia, Emily Tudela
Samueli Academy
Mentor: Andrea Flores, Pacific Life Insurance Company
Touch Therapy
Fellows: Claire Lee, Allison Lin
Crean Lutheran High School
Mentor: Helen Yi, Broadcom
TeachersAide+
Fellows: Sara Balanta, Camila Balanta
Orange County School of the Arts
Mentor: Mayella Salazar, SAUSD
Una Curita A La Vez
Fellows: Esmeralda Matias, Odalis Cruz, Jessica Gaspar Angeles
Orange Glen High School
Mentor: Austin Fan, Dunleer Group
Coping Skills for Kids
Fellows: Robert Barsel
The Meadows School

Culinary Relief
Fellows: Kevin Ding, Manat Chopra, Ray Trac
The Meadows School

Filling the Gaps
Fellows: Alexsys Rigg, Hailey Mendez, Marguerite Brill
College of Southern Nevada HS, Las Vegas Academy of the Arts

Lax4kids
Fellows: Sanjay Verma
Chaparral High School

SLAY the Future!
Fellows: Patrick Donn Dimasin
West Career Technical Academy

Counting Takedowns
Fellows: Audrey Jimenez, Jaime Rivera, Michael Avelar
Sunnyside High School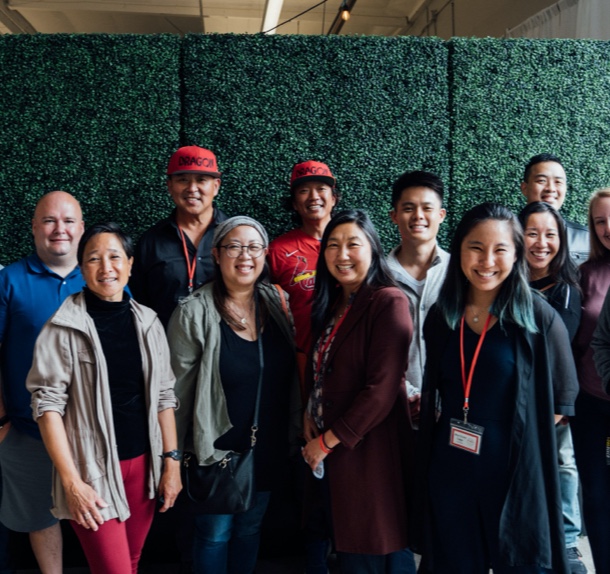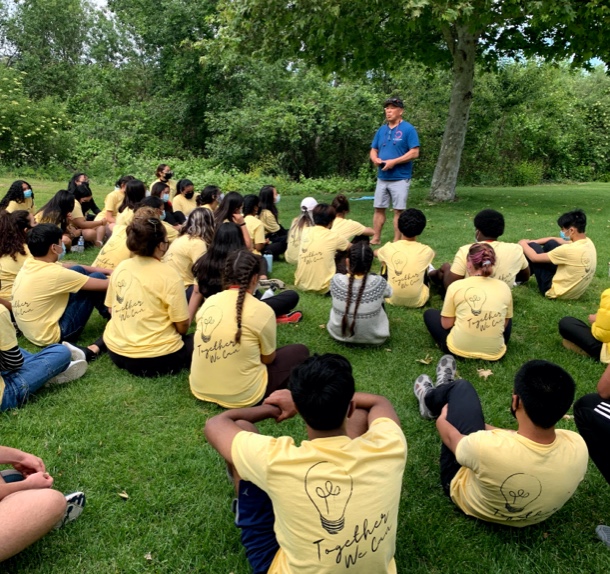 Do you have a great out-of-the-box idea?

Want to join our Dragon Family next summer?  We would love to hear about your passions and commitment to helping your community. Fellowship applications will open again November 1st. If you have any questions along the way, we are here for you! Send us a message, and we'll get back to you as soon as possible.We would love to hear about your passions and commitment to helping your community. 
Are you an administrator or teacher?  We would love to come to your campus and share our program with your students. Our staff and interns will share more about our program and what we're looking for in our Dragon Fellows. Students will also receive support to help students build their project idea and application. Please contact our Program Manager, Arie Lugo, at [email protected] to host one of our Inspiration Sessions.
Get inspired, stay in the loop!
Sign up to get updates, uplifting stories and invites to upcoming events.